This week's muffin — the sugar doughnut muffin, which I first tried at
Big Sugar Bakeshop
back in April of 2008 — was prepared two ways: Coffee, and jelly-filled. Get it?
Standard Sugar Doughnut Recipe
For Muffins
* 3/4 cup sugar
* 1 large egg
* 1 1/2 cups all purpose flour
* 2 tsp baking power
* 1/4 tsp salt
* 1/4 tsp ground cinnamon
* 1/4 cup vegetable oil
* 3/4 cup milk (a dairy alternative won't affect the outcome of the muffin)
* 1 tsp vanilla extract
For Coating
* 1 tbsp butter, melted
* 1/3 cup sugar, for rolling
Preheat oven to 350F. Lightly grease a muffin tin with cooking spray.
In a large bowl, beat together sugar and egg until light in color. In a small bowl, whisk together flour, baking powder, salt and cinnamon. Pour into egg mixture and stir to combine. Pour in vegetable oil, milk and vanilla extract. Divide batter evenly into 12 muffin cups, filling each about 3/4 full. Bake for 15-18 minutes, until a tester inserted into the center comes out clean. While muffins are baking, melt butter and pour remaining sugar into a small bowl. When muffins are done, lightly brush the top of each with some melted butter, remove from the pan and roll in sugar. Cool on a wire rack.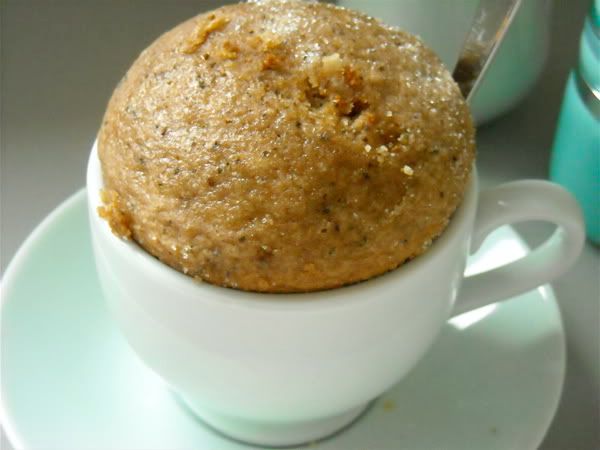 Coffee Sugar Doughnut Muffin
s
* 2 tbsp of ground coffee, your brand of choice (I used my beloved Dunkin Donuts)
* Optional: 2 tbsp of dark cocoa powder (Godiva, etc)
Add the ground coffee to the recipe listed above and stir until combined. This addition will give the muffins a pleasantly fragrant coffee aroma and will lessen the sweetness just a wee bit. Should you use the cocoa powder, the muffins will then taste like a mocha! For best results, let the coffee doughnut muffins sit overnight.
___________
Jelly-Filled Sugar Doughnut Muffins
* Several tbsp of jelly
Once the muffins have cooled, use a melon baller to gently scoop out some of the middle of the muffin. Make sure the tops stay intact! Spoon in however much jelly you want, and replace the tops on the muffins.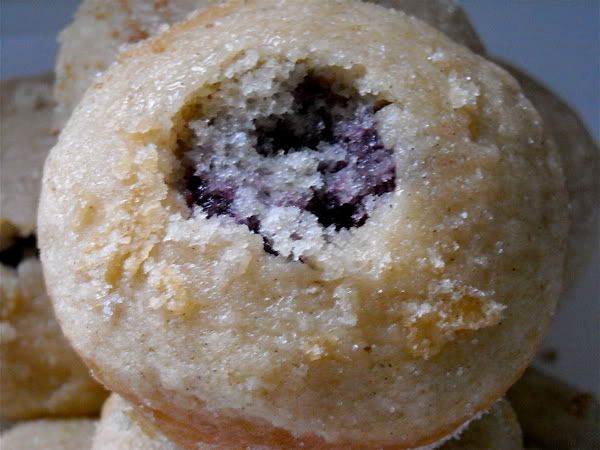 "I'll just have one. They're caloric, you know."