It rained pretty much nonstop from Thursday afternoon until early this morning; as usual, the Valley got the worst of it. The torrential downpour going on in the San Fernando Valley caused a lot of the streets to flood, which in turn caused accidents, which then led to increased amounts of traffic and frustration. The freeways proved to be no better — limited visibility from the heavy precipitation and back splash coming off each car's tires. Don't get me wrong; I like the rain. What I don't like is feeling as though I'm taking my life in my hands the moment I get on the 101 Freeway.
Additionally, I had a long day at work on Thursday . Not bad, just long. Though the day's dreariness hadn't left me dispirited, it hadn't helped mitigate the multiple project bumps that had vexed me, either. I knew I it was going to be one of those Stay At Home kind of evenings the moment I set foot outside the office, so I planned accordingly (read: I performed a mental inventory of what I had stocked in my pantry, and tried to remember if I had a book available that hadn't already been read or reread to death.)
At home I pulled a
Joanne Fluke
novel from one of my bookshelves, a package of white candy melting wafers from the back cupboard, and prepped the kitchen for some experimenting. I reasoned that whatever I made, it ought to involve warm colors and be cheery... sunny, even, so as to compensate for the atramental skies and dismal day.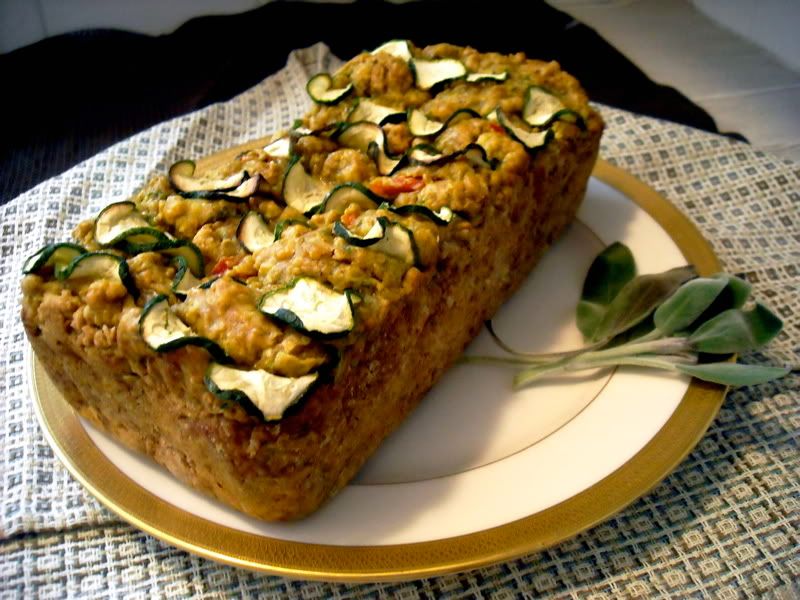 Zucchini Curry Bread with Red Peppers and Mozzarella
(A variation of Closet Cooking's
Zucchini Bread with Roasted Red Peppers and Feta
.)
* 3 large zucchini (2 grated, 1 thinly sliced using a mandoline)
* 1 red peppers (chopped)
* 3 tablespoons curry powder
* 1/2 cup mozzarella cheese (shredded)
* 1 teaspoon oregano
* 2 tablespoons balsamic vinegar
* 1/4 cup olive oil
* 2 eggs
* 1 cup all purpose flour
* 1/2 cup whole wheat flour
* 1 teaspoon salt
* 1/2 teaspoon baking soda
* 1/2 teaspoon baking powder
Directions:
Mix the zucchini, red pepper, curry, mozzarella, balsamic vinegar, olive oil and eggs in a large bowl. Mix the flour, salt, baking soda, baking powder and oregano in a bowl. Mix the dry ingredients into the wet ingredients. Pour the batter into a greased 9x5 inch loaf pan. Bake in a preheated 350F oven until a toothpick pushed into the center comes out clean, about 1 hour. Note: Momentarily pull the loaf pan out of the over at 30 minutes into the baking process so that you may arrange the zucchini slices on top of the bread.)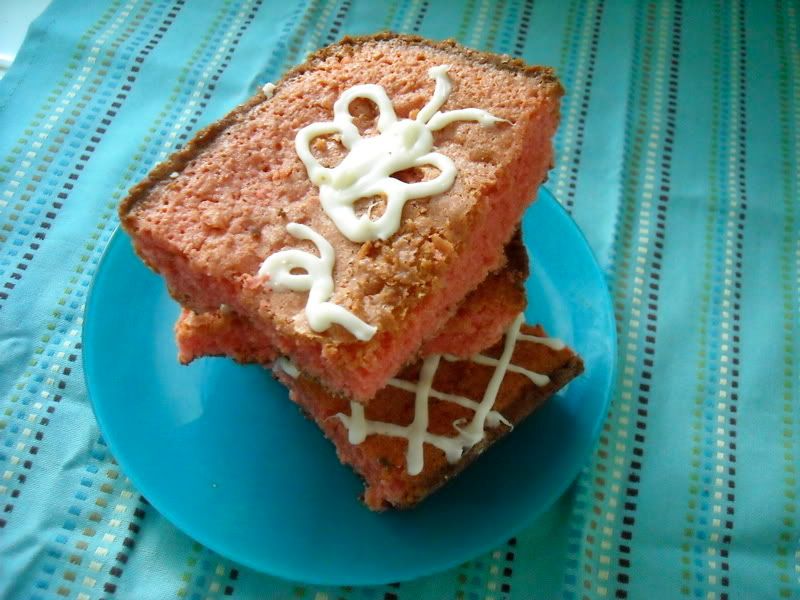 "Pinkies"
* 1-1/2 cups (3 sticks) butter, melted
* 1 cup white chocolate, melted
* 3 cups sugar
* 1 tablespoon vanilla extract
* 5 eggs
* 2 cups all-purpose flour
* 1 teaspoon baking powder
* 1 teaspoon salt
* Red food coloring
Heat oven to 350°F.(325°F. for glass baking dish) and melt the butter and the white chocolate together in the microwave. Grease 13x9x2-inch baking pan. Stir together butter-white chocolate mixture, sugar and vanilla in large bowl. Add eggs; beat until well blended. After the wet ingredients have been combined, add as many drops of red food coloring as you like. Stir in flour, baking powder and salt; blend well. Spread batter in prepared pan. Bake 50 to 55 minutes. Cool completely in pan on wire rack; cut into squares.
(I have it on good authority from my good friend
Michael Shapiro
that the Pinkies I made were well-received.)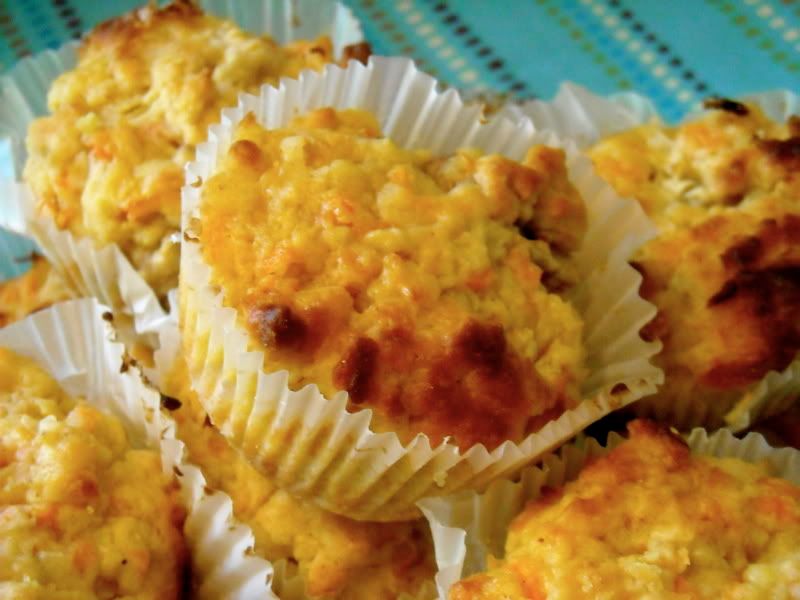 Good Morning Muffins
(a no-brainer... name aside, they even
look
like mini-suns!)
* 2 cups flour
* 2 teaspoons baking powder
* 1/2 teaspoon salt
* 1/2 cup butter (room temperature)
* 1/4 cup brown sugar
* 1/2 cup white sugar
* 2 eggs
* 1 teaspoon vanilla extract
* 2 carrots, shredded
* 1/2 cup coconut, shredded
* 3/4 cup crushed pineapple (reserve juice)
* 3 bananas, sliced
* 1 teaspoon nutmeg
* 1 teaspoon cinnamon
* The aforementioned pineapple juice
* 1/2 cup icing sugar
* 3 tablespoons sugar
Mix the flour, baking powder and salt in a bowl; in a separate bowl, add the carrots, pineapple, coconut and bananas together. Cream the butter and sugar in a large bowl, then beat in the eggs and vanilla extract. Gently fold all of the ingredients together, careful not to overmix the batter. Spoon the mixture in to a greased muffin pan and bake in 375F oven until a toothpick inserted into the center comes out clean, about 20-25 minutes. While that's going on, mix the pineapple juice with the icing sugar and pour over the muffins. Sprinkle the muffins with the sugar. Broil the muffins until the sugar on top bubbles, about 2 minutes. Be careful and watch them to make sure that they do not burn.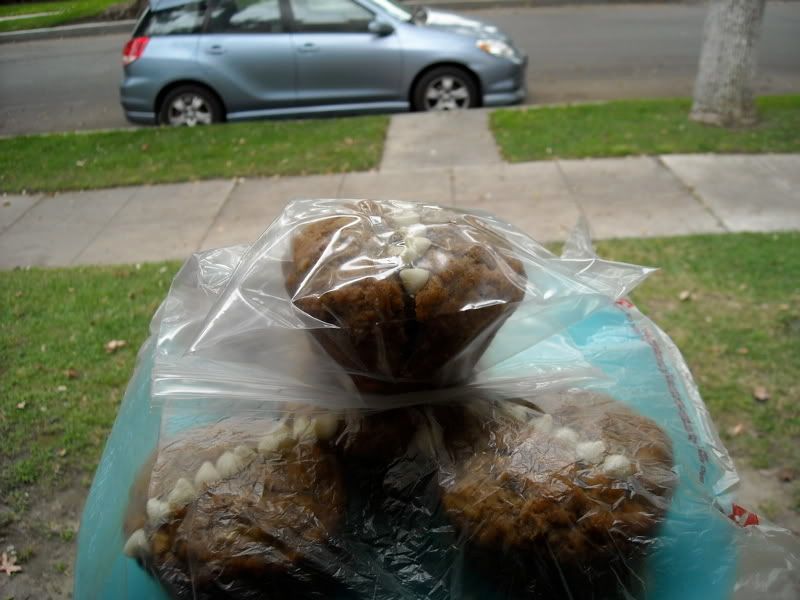 The best part about Muffin Day? The delivery that follows. Uncertain about the weather, I dressed the Muffins in raincoats. (The top one went to Mom.)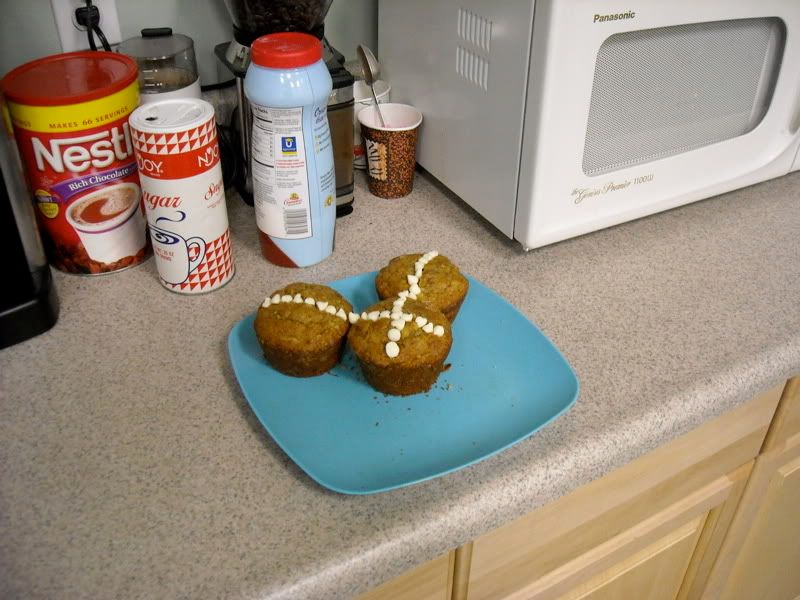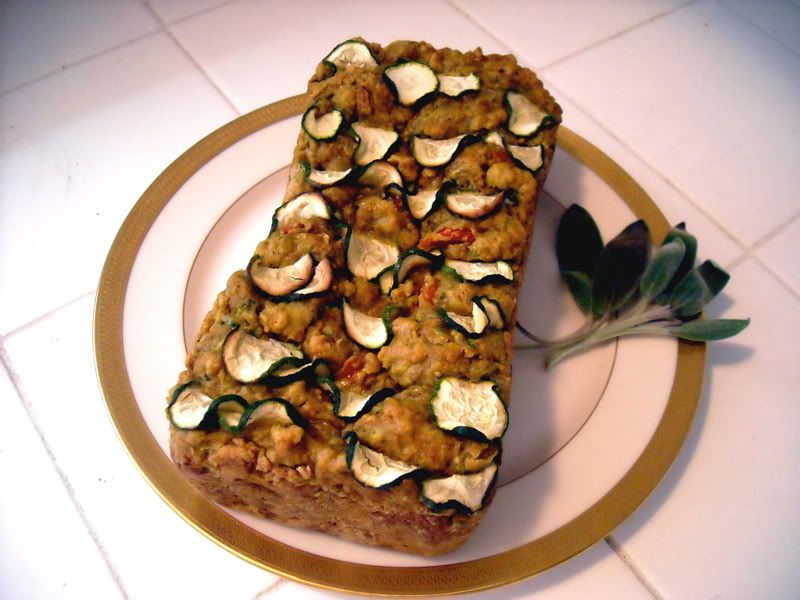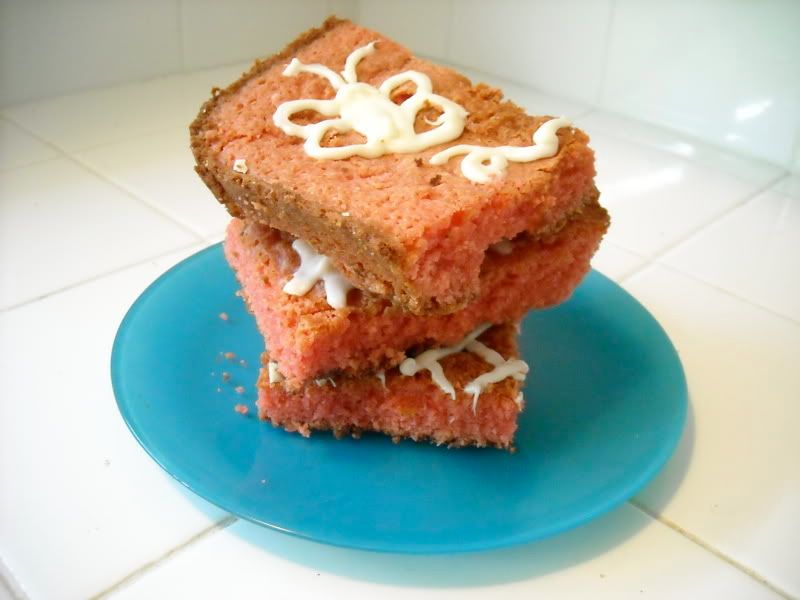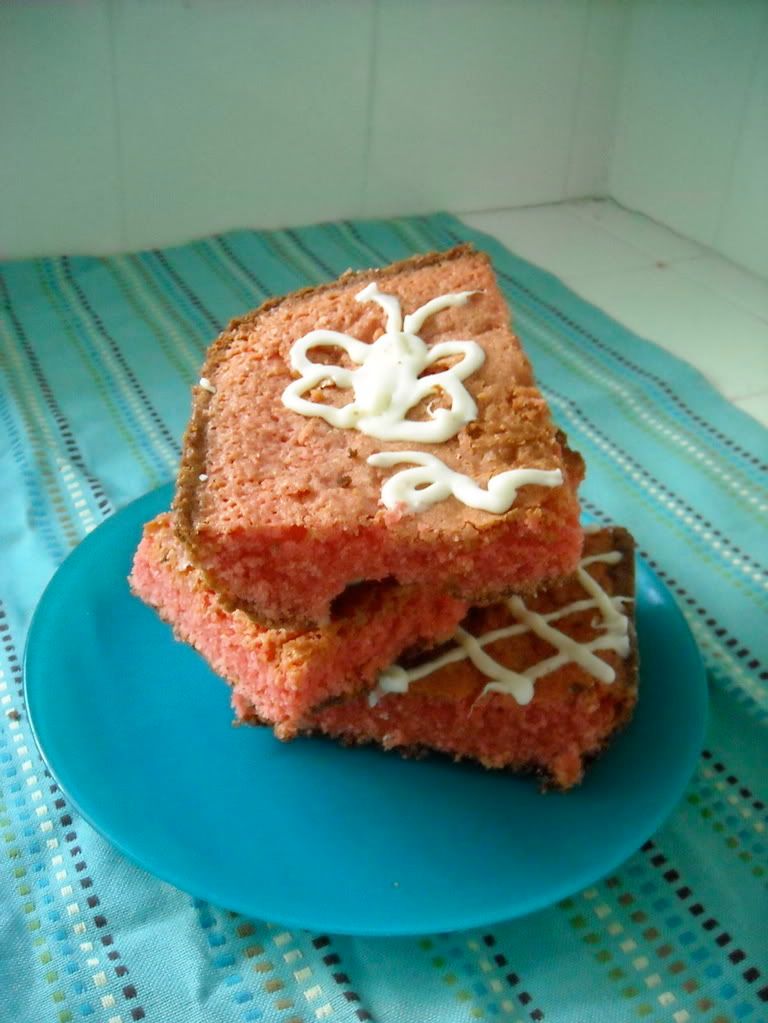 (Update: It's raining again.)